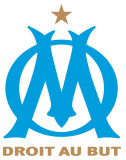 Multimedia content

Videos

(1)

Olympique de Marseille & Puma unveil new collection OM AFRICA 22_23

Images

(3)

French rapper, Alonzo (1)
French rapper, Alonzo (2)
French rapper, Alonzo (3)
Source: Olympique de Marseille (OM) |
Olympique de Marseille and Puma Unveil the New OM AFRICA 22_23 collection
Discover the new AFRICANOMARSEILLAIS collection
The links between Olympique de Marseille and Africa have always been very strong
MARSEILLE, France, October 10, 2022/APO Group/ --
After the success of the first "OM Africa" (www.OM.fr/en/OMAfrica) collection in 2021 celebrating the deep ties of Olympique de Marseille (www.OM.fr) and PUMA with the African continent, a new collection is born.
Watch the video: https://bit.ly/3zmcJF3
Comprising 3 shirts, it has been expanded to include a tracksuit set as well as accessories.
The links between Olympique de Marseille and Africa have always been very strong, with the city of Marseille itself heavily influenced by diverse African cultures. Several African football legends have played for Marseille.
Discover the new AFRICANOMARSEILLAIS collection.
More information: https://bit.ly/3PoEvXj (in French)
Distributed by APO Group on behalf of Olympique de Marseille (OM).